Pain and Suffering Damages in Personal Injury Cases in Maryland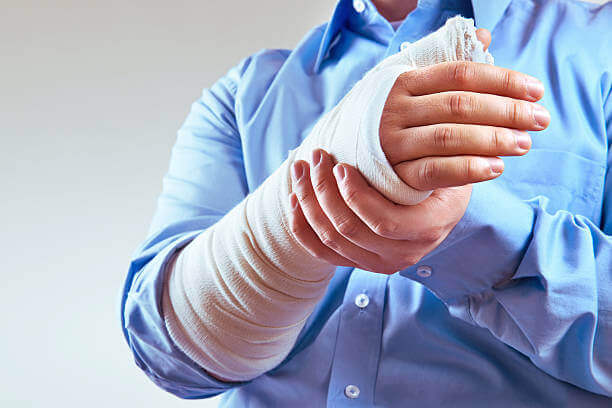 Understanding Pain and Suffering Damages in Personal Injury Cases in Maryland
If you've been injured due to someone else's negligence or wrongdoing, you might be eligible for compensation to account for the damages. But did you know that there are two different types of damages that you can claim?
The first are called economic damages – documented costs such as medical bills or lost wages. These are a little more straightforward to calculate.
The second, non-economic damages, are a bit harder to quantify. Non-economic damages include things like pain and suffering.
What is pain and suffering in a personal injury claim?
"Pain and suffering" is a broad term that encompasses the physical and psychological distress that you experience as a result of your injury. It basically incorporates all of the things that you can't necessarily put a price tag on quite so easily. Pain and suffering damages can include, but are not limited to:
Physical pain
Grief, anxiety or depression
Post-traumatic stress disorder (PTSD)
Loss of sleep
Permanent scarring or disfigurement
Diminished quality of life
How do you calculate pain and suffering?
There's no easy answer to this question, and the methods for determining compensation vary from state to state. Here in Maryland, pain and suffering damages are typically calculated using the multiplier method. This method involves taking the monetary total of economic damages (like medical bills and lost wages) and multiplying that total by a predetermined number. The value of that predetermined number (which is usually between 1 and 5) will depend on the severity of the injuries and the impact that they have had on the victim's life.
Here's an example: let's say your economic damages total $20,000 and the multiplier is 3. Then your pain and suffering damages would be $60,000.
Are there other ways to calculate?
Yes, there are. The multiplier method is a common way to calculate pain and suffering damages, but it's not the only way. In some cases, a court may use a method called the per diem method. Under the per diem method, the court will award a certain amount of money for each day that the victim has endured pain and suffering. Again, the amount of money awarded will depend on the severity of the injuries and how they've affected the person's life.
How do you prove pain and suffering?
In order to be compensated for pain and suffering, you need to be able to provide evidence that you have experienced it. The more compelling your evidence, the greater your chances of receiving compensation. Witness statements, photos or video and even your own personal testimony are all effective forms of evidence.
Filing a claim for pain and suffering after a personal injury may seem like a daunting task. But with careful preparation and the help of a qualified attorney, you can make a strong case for getting the compensation you deserve.
If you've been injured in an accident and you believe you're eligible for compensation for pain and suffering, contact the Law Offices of Nicholas Parr in Baltimore, MD today to schedule your free consultation. We don't receive a fee unless we win.