The Law Offices
Of Nicholas A.
Parr
Hit By A Car, Call Nick Parr!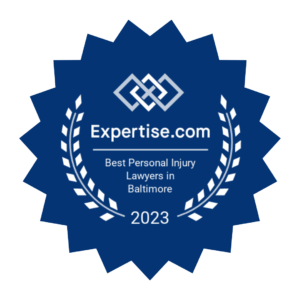 Nicholas Parr Is The Lawyer You Need If You Are Injured In A Car Accident Or Arrested In Maryland. ​
He has spent his legal career fighting for clients against insurance companies and prosecutors.​
Nicholas A. Parr focuses on client relationships. Unlike the other lawyers that you see on TV commercials and billboards, Mr. Parr will personally work on every case. He will be the lawyer you talk to when you call with a question. Too often the Maryland car accident lawyers who you see the most in advertisements are the lawyers you see the least in courtrooms. Mr. Parr prides himself on seeing each case through to the end. It is his mission to ensure that each client receives quality representation from him. Your case will not be overlooked, handed off, or ignored.
Millions Recovered For His Clients​
EXPERIENCE MATTERS
Nicholas Parr Was Recognized By Super Lawyers As A Rising Star For 7 Straight Years And As A Super Lawyer For The Past 3 Years.
How Can I Help You?
Personal Injury
Personal injury law is dedicated to seeking justice and compensation for individuals who have suffered harm or injury due to the negligence or misconduct of others.
Car Accidents
Our experienced team advocates for clients facing injuries and disability related to a car accident. Allow our team to guide you through the process of getting the compensation you deserve.
Birth Injury
Our experienced legal team provides diligent investigation and skilled advocacy to ensure a fair legal process and favorable outcomes for our clients.
Medical Malpractice
We leverage our in-depth knowledge of the medical and insurance industries to help clients effectively navigate getting compensated for negligence and damages.
What Our Clients Say
Definitely recommended 👌 If you ever need a Personal Injury attorney stop looking and please call Nick Parr. I was involved in my very first accident back in 2021. And I will always thank my friend Nashira for recommending Nick. He went above and beyond for my case. Great communication and attention. Thank so much Nick. If I ever get into an accident again. I know who to call 🙂
Andy Castro


May 12, 2023
If you ever get in a accident, take lots of photos/videos and bring it to this guy. Hell get everything done smoothly and fast as possible, you just have to be patient. Very satisfied with his work !
Lor Damon


August 12, 2022
Nick Parr recently represented me. From the start, Nick's advice and reassurance were superb. He was able to alleviate my anxiety by taking the time to explain the situation, convey how common this situation was and how he is able to provide assistance. He was always clear and concise when sharing information and providing recommendations for tasks for me to complete proactively prior to trial. He continued to reassure me at all times that the situation would be handled professional and effectively. Nick routinely followed up with me to ensure that I was completing my pre-trial action plan. Nick was excellent in the courtroom. During the trial Nick was professional, calm, prepared, knowledgeable and was able to outline my case in a way that made the judge sympathetic to my situation. Nick was able to secure the best possible outcome for me. At this point I would not consider giving my business to anyone else and highly recommend. Nick is worth every penny!
Juan Martinez


October 12, 2022
Need Help?
Schedule Your Free
Consultation Now!
Personal Injury
DUI/DWI
Criminal Defense
Birth Injury
Medical Malpractice
Traffic Tickets
DON'T WAIT ANY LONGER
Call today for a free consultation. We don't receive a fee unless we win.