Types of Personal Injury Cases: Exploring Common Scenarios and Legal Considerations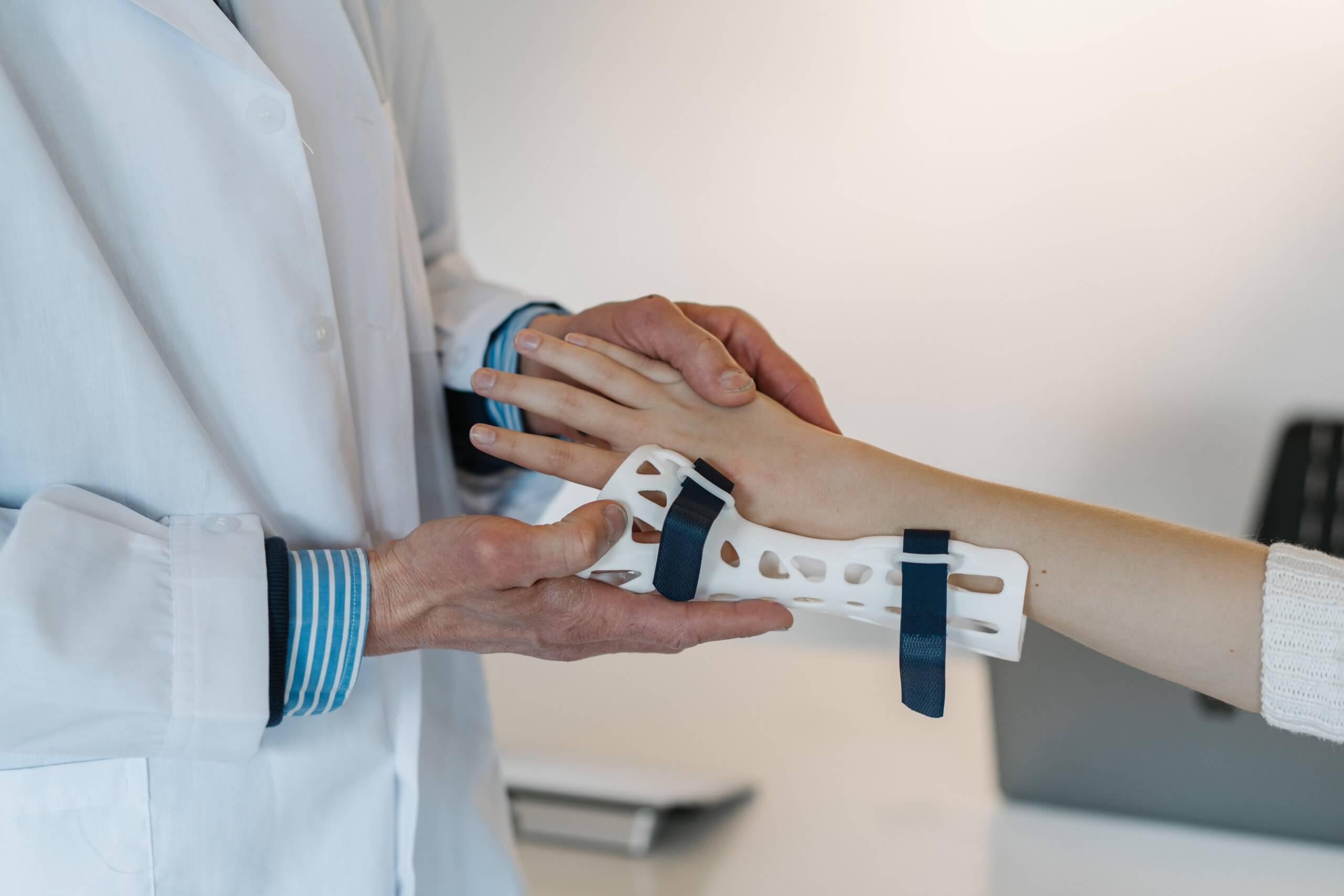 People file personal injury cases for many different reasons, based on their own unique circumstances. While the specific reasons for filing can vary greatly, the general goal of a personal injury case is to earn compensation for injuries or harm suffered as a result of someone else's negligence (or intentional actions). If you're planning on pursuing a case in Maryland, it's important to understand what you're getting into, including the legal considerations involved. Let's explore some of the most common scenarios leading to personal injury cases, as well as the legal implications associated with them.
Most Common Personal Injury Scenarios
These seven scenarios are the most common instances in which a victim will file a personal injury claim:
1. Motor Vehicle Accidents
Motor vehicle accidents are one of the most common reasons for personal injury cases. Accidents of this type can include car, motorcycle and truck accidents, as well as pedestrian accidents (if a motor vehicle is involved). It's not uncommon for an injured party to file suit if they feel that someone else is at fault for the accident. Depending on the exact circumstances of the crash, the suit may specify that either the responsible party or the victim's insurance company is responsible for compensation (or both). The legal aspects of motor vehicle accidents can be complicated (we'll touch on this a little more below); if you're filing a suit, you'll need to prove that you are completely without fault (since Maryland is a contributory negligence state) in order to be awarded compensation.
2. Slip and Fall Accidents
Slip and fall accidents typically occur on someone else's property, like a store, a restaurant or a public space. Property owners have a duty to maintain a safe environment for visitors; if they fail to do so, they could be held liable for any injuries people sustain as a result. Generally speaking, if you're filing a personal injury suit for a slip and fall accident, you'll need to be able to demonstrate premises liability. This means proving that the property owner knew (or should have known) about the dangerous condition of their premises, but did not take any reasonable steps to prevent harm.
3. Medical Malpractice
Medical malpractice occurs when healthcare professionals (including doctors, nurses, physical therapists or hospitals) provide substandard care that results in harm to the patient. These cases can range from a misdiagnosis or surgical errors to medication mistakes, negligence during childbirth and more. Because of the specialized nature of medical malpractice cases, expert testimony is required to establish the standard of care – and to demonstrate that the standard of care wasn't met (and how). Be aware that laws differ from state to state, and Maryland imposes caps on certain types of compensation.
4. Product Liability
Product liability cases are the result of defective or dangerous products causing injury to a consumer. These products can include anything from faulty car parts to contaminated food items. Depending on the type of injury and how it occurs, manufacturers, distributors and retailers can be held liable for injuries caused by their products. If you've been injured and you believe you have a product liability case, you will need to prove that the product was defective (and that you were using it properly) or that it lacked proper warnings or instructions.
5. Workplace Injuries
Workplace injuries are a common basis for personal injury claims, particularly in higher-risk industries like construction or manufacturing. While most on-the-job injuries are covered by workers' compensation insurance, there are situations where third-party liability may apply. This means that if someone other than the employer or a co-worker was responsible for the injury (for example, a defective machinery supplied by a third party), the injured worker may be able to file a personal injury claim against that party.
6. Dog Bites
Dog bites and animal attacks can result in severe physical pain and emotional trauma. The state of Maryland has a strict set of rules regarding these types of injuries, even if the dog doing the damage has never shown aggressive behavior before. Filing a claim for dog bite cases often involves proving ownership and establishing the extent of the injuries suffered.
7. Assault and Battery
Assault and battery are what's known as intentional torts. This means that they involve deliberate actions to harm another person. Victims filing a personal injury case involving assault or battery will typically seek compensation for injuries, medical expenses and emotional distress. These cases can lead to both civil and criminal charges against the person who perpetrated the assault.
General Legal Considerations
Although each case is unique, personal injury cases do share a few common legal elements. Here are some key considerations that apply to most personal injury claims:
Burden of proof. In personal injury cases, the burden of proof rests with the person who is filing the claim. This means that they need to demonstrate that the defendant's negligence or wrongful actions caused their injuries.
Statute of limitations. Personal injury claims have a time limit during which a lawsuit must be filed (or else the case will most likely be thrown out). In the state of Maryland, the statute of limitations is three years from the date of the injury.
Contributory/comparative negligence. The state of Maryland follows the rule of contributory negligence, which means that if the victim shares any percentage of responsibility for their injury, they may not have a right to any compensation. Does that sound harsh? It is, relatively speaking. Maryland is one of just a handful of states (along with Washington, D.C.) that follow this doctrine; most states follow the rule of comparative negligence, which means that if the victim shares some responsibility for their injury, their compensation may be reduced proportionally (but not denied entirely).
Insurance coverage. Insurance companies get involved in many personal injury cases. Dealing with insurance claims can be complicated, so it's important to understand your rights and obligations when negotiating with insurance companies (and especially before giving any statements or signing anything they ask you to sign).
Expert witnesses. A lot of personal injury cases require the testimony of expert witnesses. Medical professionals in particular are called upon to provide their expert opinion about whether or not the standard of care has been breached in a malpractice case.
Settlement or trial. Most personal injury cases are resolved through settlements negotiated between the parties. However, if the parties can't reach an agreement, the case might go to trial.
Whether you've been injured in a car accident, fallen on someone's property or been a victim of medical malpractice, knowing your rights and legal options is the first step toward seeking compensation you deserve.
If you've been injured and you believe someone else is at fault, contact the Law Offices of Nicholas Parr in Baltimore, MD today to schedule your free consultation. We don't receive a fee unless we win.