What to Do if You Get In an Uber Or Lyft Accident in Baltimore?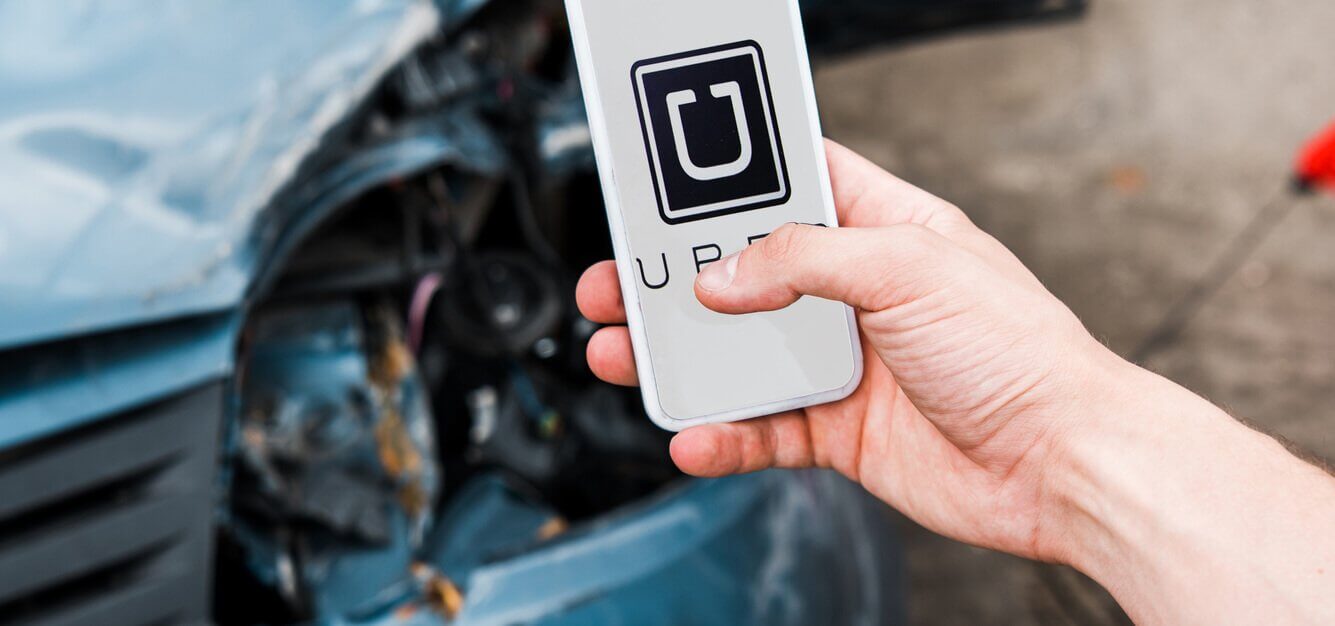 Here is what to do if you are in an Uber or Lyft accident:
Call 911 or the police- This establishes proof the accident occurred and creates a police report of the event.
Take photos of the accident
Take names and contact information from witnesses
Take names and information from the Uber or Lyft driver and everyone involved in the accident
Take screenshots of your ride receipt and ride reservation in the App
Go to a doctor if you need medical care
Call your insurance company- If you are uninsured reach out to an experienced attorney for help
Do not speak with other insurance companies without a lawyer- The other insurance company does not have your best interest in mind
Contact an experienced car accident lawyer to make sure you are protected and rightfully compensated
Taking Action After an Accident involving Uber or Lyft

As time progresses, it seems that there is something new being created every day. That being said, the ride-sharing industry has been one that has had massive growth with new companies like Uber and Lyft. Both Uber and Lyft have caused a massive disruption in the ride-sharing industry which in turn has caused taxi services to be used less every day. One of the great things that both Uber and Lyft offer, is how nearly anyone with their own car and driver's license can become a driver for them and make a steady income from doing just that. With so many Uber and Lyft drivers now, the is an arising issue that continues to get worse as both companies grow. The issue is car accidents. What happens if you are injured as a passenger in an Uber or Lyft vehicle? If you use Uber or Lyft services, we recommended you keep reading so you know what to do if you are ever injured while in an Uber or Lyft vehicle.
First thing, why is this different than any other car accident?
This is a confusing aspect of being in a car wreck involved with Uber or Lyft vehicles. They will do anything in their power to ensure they aren't responsible for the wreck or anything that goes wrong once you step foot into one of their driver's vehicles. The reason that both of these companies are able to get away with this, is because the drivers' aren't considered employees but instead are "contractors" for the companies. To clarify, in the business world, companies are responsible for their employees but are not responsible for any of their contractors. Lawmakers across the United States are trying to make Uber and Lyft more responsible for their driver's actions, claiming that their drivers are being treated more like "employees" with strict guidelines and schedules rather than "contractors". Unfortunately, they are playing a dirty game in order to get the best of both worlds.
Which Parties Insurance Is Responsible In This Situation?
If you find yourself in an accident as a passenger in an Uber or Lyft vehicle, you might be wondering whose insurance is going to pay for your injuries. This depends on the driver status of the rideshare, and the driver at fault for the accident.
If the Rideshare Driver is Offline
A rideshare driver is considered "offline" when they are not working at the time of the accident. In this situation, you cannot sue Uber or Lyft for injuries from an accident caused by an off-duty driver in Baltimore. This would be handled like a regular car accident and you would need to pursue a case against the at-fault driver.
If the Rideshare Driver is Active

Uber and Lyft insurance policies cover accidents caused by their rideshare drivers while the drivers are waiting to get a ride, on their way to pick up a passenger, or transporting a passenger. Third-party drivers are covered in an Uber or Lyft accident too.

If the Uber or Lyft Driver is at Fault
If the rideshare driver is at fault, their insurance will cover your injuries- if the insurance allows doing so. In the case that their insurance won't cover your injuries or won't cover all of your injuries, Uber and Lyft will. Both companies have insurance policies that can cover you for up to $1 million in damages for the following:
Medical Expenses
Pain & Suffering
Loss of Wages
If the Uber or Lyft Driver is Not at Fault

If you are in an Uber or Lyft but your rideshare driver is not at fault, it will be up to the opposing driver's insurance, if they have any, to cover your injury expenses. If for some reason the opposing driver doesn't have insurance or is unknown because they drove off, Uber and Lyft have an insurance policy that covers up to $1 million in damages as well.
What Action can I Take?
 If you have been in an accident involving Uber or Lyft in Baltimore please call us at (410) 978-4000 or visit our website at Nick Parr Law and we will provide you with a free consultation to help ensure you get the help and coverage you need as soon as possible.