What are the Most Frequent Causes of School Bus Accidents?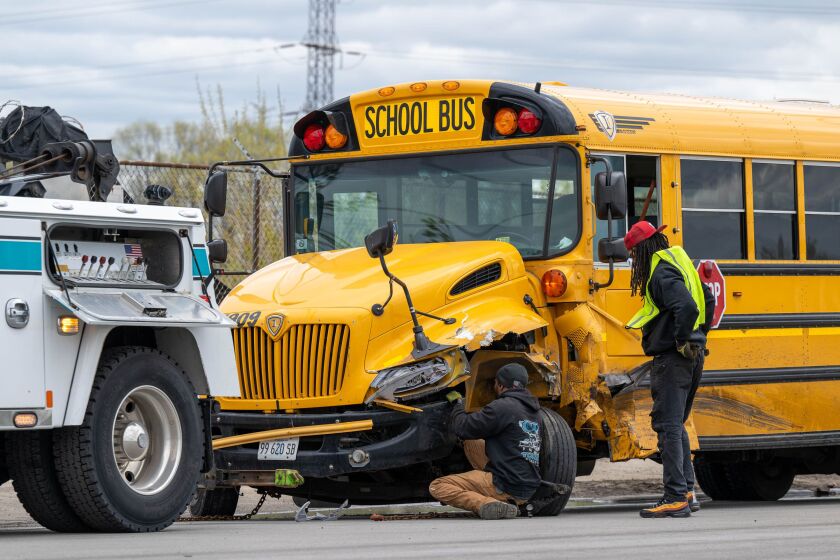 School buses play a critical role in safely carrying children to and from their places of learning, both here in Maryland and throughout the country. Bus drivers are required to complete specialized training in order to qualify for the job (which makes sense, given the precious cargo they're transporting). Unfortunately, school bus accidents do sometimes occur. Below, we break down the most frequent causes of these accidents.
Human Error and/or Reckless Driving
Human error – whether by bus drivers, other motorists or even pedestrians – is one of the leading causes of bus accidents. Bus drivers can be distracted or tired, or they may simply make a poor decision while driving that leads to a crash. Likewise, other drivers on the road can make mistakes; perhaps they don't yield the right of way to a school bus, or they do something reckless like trying to swerve around a stopped bus. This kind of behavior jeopardizes the safety of everyone on board.
Bad Weather Conditions
Just as it does in other types of vehicle accidents, bad weather can significantly increase the risk of school bus crashes. Rain, snow, ice and fog can reduce visibility and make road surfaces slippery. Even a bright, sunny day can cause problems in the form of glare in the driver's eyes. No matter how hard they may try to navigate these weather-related challenges, school bus drivers may lose control of their vehicle, causing an accident.
Bad Road Conditions
Similar to weather conditions, poor road conditions can lead to school bus accidents. Potholes, uneven road surfaces, and poorly marked construction zones can increase the risk of accidents. That's why it's important for school district officials and transportation authorities to work together to ensure that bus routes are safe and well-maintained.
Mechanical Failures
From tire blowouts to faulty brakes or engine issues, there are a lot of ways in which mechanical failures can lead to school bus accidents. In order to try to avoid this, all buses should undergo regular maintenance and inspections. Even with proper maintenance, however, unexpected mechanical issues can still occur, leading to crashes and injuries.
Inadequate Training
As mentioned above, school bus drivers in Maryland and other states are required to take specialized courses as part of their training. These courses are about more than just driving skills; they also address the unique challenges of handling a bus full of students, managing behavior and responding to unforeseen emergencies.
There may be instances, however, in which a school bus driver is not properly trained, or has somehow been able to start the position without fulfilling all of the necessary requirements. This lack of training and experience can easily lead to accidents.
All vehicle crashes are scary, but school bus accidents are particularly worrying, given the passengers these buses transport. Everyone on the road – school bus drivers, other motorists and pedestrians – have a part to play in ensuring that kids travel to and from school with a minimum amount of risk.
If you or someone you love has been injured as a result of an accident involving a school bus and you believe you have a right to compensation, contact the Law Offices of Nicholas Parr in Baltimore, MD today to schedule your free consultation. We don't receive a fee unless we win.