Top Reasons You Need a Criminal Defense Attorney in Maryland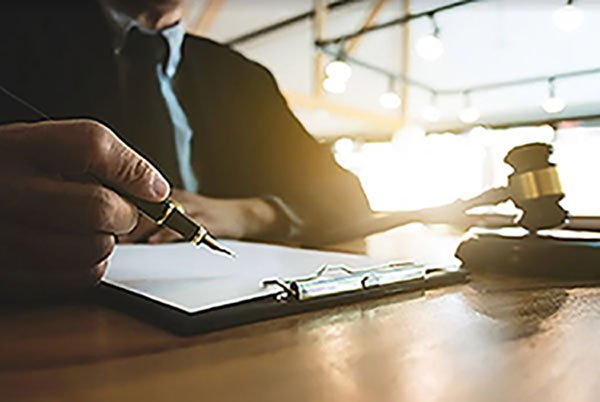 Facing criminal charges can be a daunting experience, with potentially life-altering consequences. Whether you've been accused of a minor misdemeanor or a serious felony, hiring a skilled lawyer is absolutely crucial. Let's explore the top reasons why you need a criminal defense attorney in the state of Maryland.
Providing Legal Expertise
Maryland's legal system is complex, and can be difficult to understand without proper knowledge and experience. A seasoned attorney will have a solid awareness of both state and federal laws, as well as proven strategies to offer the best defense for your particular situation. The first thing your lawyer will do is carefully review the details of your case, examining evidence and witness statements; afterward, they will sit down with you to explain all of your options and formulate a plan for how to represent you.
Navigating Maryland's Legal System
Be sure to choose a lawyer who's familiar with the local legal community – someone who knows the judges, prosecutors and court procedures in your jurisdiction. This insider knowledge can be invaluable when it comes time to present your case.
Safeguarding Your Rights
You have constitutional rights, and it's your lawyer's job to advocate for them. A skilled criminal defense attorney will address any potential violations of your rights, including illegal searches and seizures or self-incrimination; they will also ensure that you have the right to a fair trial.
Determining the Best Outcome
A good criminal defense attorney knows how to craft a strong defense and make a persuasive argument at trial. In some cases, however, the most favorable outcome is one that involves avoiding trial and striking a plea deal. Plea deals are essentially bargains negotiated between the prosecution and the defense; they typically involve the defendant pleading guilty to a lesser charge in exchange for reduced penalties. Your attorney may suggest going this route if they feel that it's in your best interest.
Mitigating Consequences
If you're convicted, an experienced criminal defense attorney can work to minimize the impact of the conviction on your life. There are many ways in which they can do this; they can advocate for a reduced sentence or seek an alternative to prison time (such as probation, community service or counseling). They can also determine if it's possible to expunge your record in the future, and help you through the process of doing so.
If you find yourself facing criminal charges in Maryland, hiring a defense attorney isn't just a good idea – it's a necessity. From protecting your rights to helping you minimize the effects of the case on your daily life, a good criminal defense lawyer is on your side, providing the expertise, support and guidance you need and deserve.
If you've been charged with a misdemeanor or a felony and you need legal representation, contact the Law Offices of Nicholas Parr in Baltimore, MD today to schedule your free consultation. We don't receive a fee unless we win.