Facing Charges of Vehicular Homicide or Manslaughter in Maryland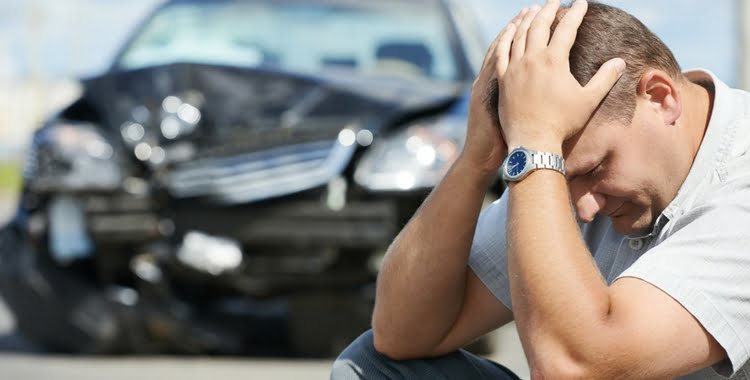 Vehicular homicide and manslaughter charges are among the most serious criminal offenses a person can face, both here in Maryland and elsewhere throughout the country. These charges are sometimes the result of a tragic accident, or they can be the result of reckless or negligent behavior behind the wheel. For anyone facing these charges, it's essential to understand the difference between them, as well as the legal implications and potential consequences involved.
Vehicular Homicide vs. Manslaughter
First, let's talk about the differences between vehicular homicide and vehicular manslaughter in Maryland. Vehicular homicide is generally considered to be a more severe charge; it involves causing the death of another person while operating a vehicle in an extremely negligent or reckless manner, such as driving under the influence of alcohol or drugs or driving with the intent of harming another person. People convicted of vehicular homicide face significant penalties, including substantial fines and potentially long prison sentences.
Vehicular manslaughter is a less severe charge, but still has serious consequences; it involves causing the death of another person while operating a vehicle, but in a less grossly negligent manner (i.e. not on purpose or under the influence of drugs or alcohol). A driver charged with vehicular manslaughter might have been distracted or acting carelessly when the accident occurred (for example, texting while driving or not paying attention to traffic laws). Manslaughter convictions can lead to jail time, probation, fines and a permanent criminal record.
Penalties for Vehicular Homicide and Manslaughter
Let's talk in more detail about the penalties for vehicular homicide and manslaughter in Maryland. These penalties vary depending on the specific circumstances of the case, as well as the person's prior criminal history (if they have one) and other factors. That being said, here are some general guidelines that can give you an idea of what to expect if you are charged with one of these offenses:
Prison time.A vehicular homicide conviction can carry a prison sentence ranging from 5 to 30 years. Manslaughter convictions typically lead to shorter prison sentences (between 10 and 15 years on average).

Fines. Both vehicular homicide and manslaughter convictions can result in hefty fines of thousands or even tens of thousands of dollars.

Probation. In lieu of prison time (or even in addition to it), the court may impose probation, which requires you to follow specific conditions like attending rehabilitation programs or performing community service.

Driver's license suspension. If you're convicted of either of these offenses, you should expect your driver's license to be suspended for a substantial period of time. This can significantly impact your ability to work, run errands and go about your daily life.

Permanent criminal record. Vehicular homicide or manslaughter is a criminal conviction which will be on your record for the rest of your life (expunging these crimes is usually not possible, given their severity). This can affect your employment prospects, housing opportunities and more.

Legal Defense and Mitigating Factors
If you're facing charges of vehicular homicide or manslaughter in Maryland, you need to contact an experienced attorney immediately. This person can go over the details of your case in detail and determine potential defenses or mitigating factors that could help reduce your charges or penalties.
Some common defenses and mitigating factors might include:
Lack of evidence. Your attorney may be able to argue that there is insufficient evidence to prove your guilt beyond a reasonable doubt (especially in the state of Maryland, which is a contributory negligence state)
Challenging the cause of death. Depending on the circumstances, your lawyer might be able challenge the prosecution's claims regarding the cause of the victim's death.
Remorse and rehabilitation. Showing genuine remorse for your actions and taking steps to address any underlying issues, such as addiction, can sometimes lead to more lenient sentencing.
Facing a charge of vehicular homicide or manslaughter is a daunting experience. But with the right representation and a proactive approach to your case, you're in a better position to navigate the legal system and work toward the best possible outcome.
If you've been charged with vehicular homicide or vehicular manslaughter and you need help figuring out your next steps,, contact the Law Offices of Nicholas Parr in Baltimore, MD today to schedule your free consultation. We don't receive a fee unless we win.