Medical Negligence vs. Medical Malpractice: Unraveling the Legal Distinctions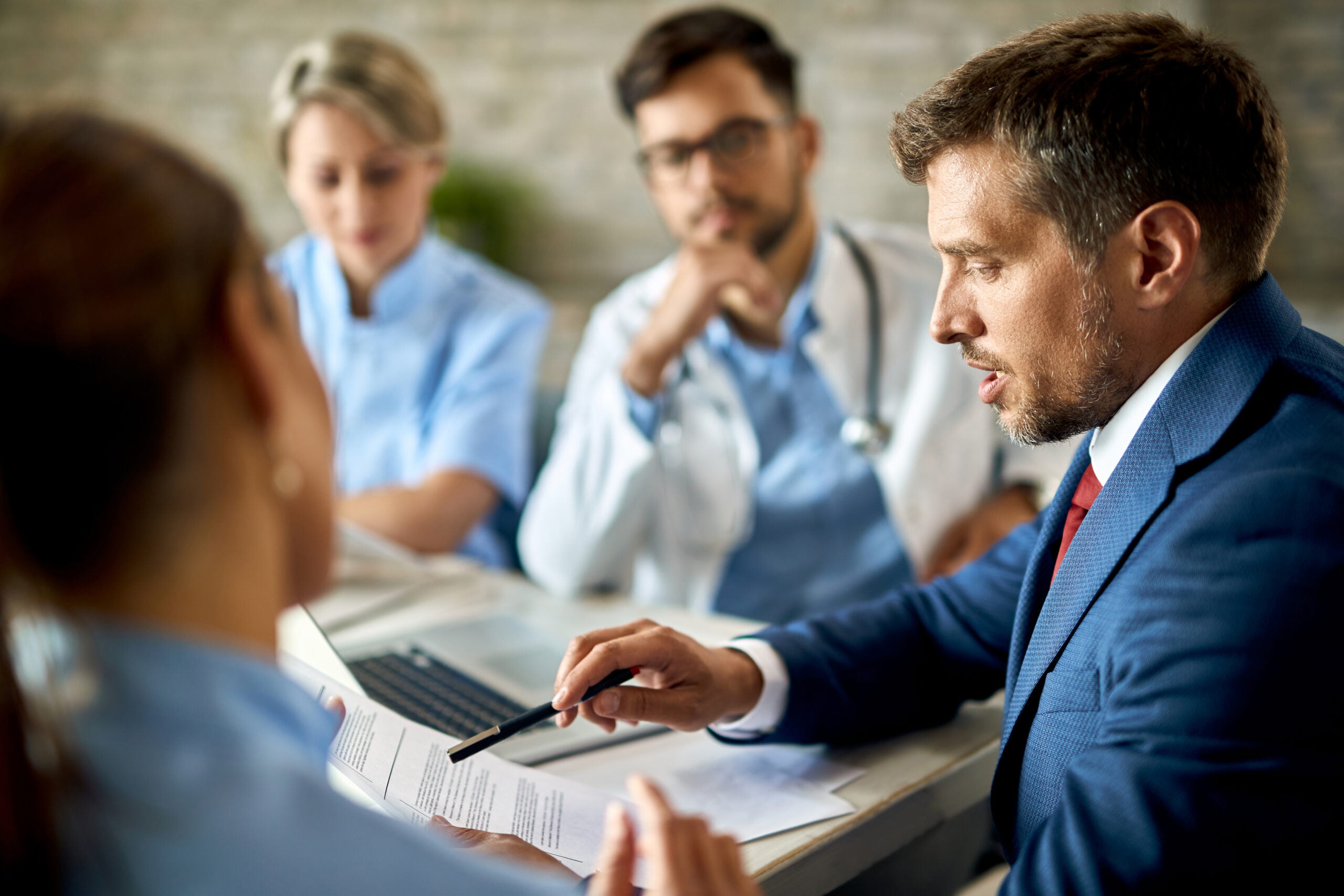 When you undergo medical treatment, you're placing your trust in the professionals who are providing that treatment to you. Unfortunately, things don't always go right, and you can end up being harmed or injured. In these situations, the terms "medical negligence" and "medical malpractice" often come up. But is there a difference between these terms? Let's delve into the distinctions from a legal standpoint.
What is medical negligence?
Medical negligence is an overarching concept that serves as the foundation for medical malpractice claims. In simple terms, medical negligence refers to a healthcare professional's failure to provide the standard level of care that is expected in their field. This can occur in various settings, including hospitals, clinics and private practices.
The key elements of medical negligence include:
Breach of duty of care. Healthcare professionals owe what's called a duty of care to their patients. This duty involves providing care that aligns with accepted medical standards and practices. In order to establish medical negligence, you need to be able to demonstrate that the healthcare provider breached their duty of care – in other words, they acted in a way that fell below the accepted standard of care, whether by doing something wrong or neglecting to do something. Remember that not all medical errors constitute negligence; you need to be able to prove that those errors are below the standard of care.
Causation. To prove medical negligence, you need to demonstrate a direct link between the above-mentioned breach of duty and the resulting harm or injury that you suffered. (In other words, you have to prove that your injury is a direct result of the healthcare provider's mistakes or omissions.)
Damages. In order to file a claim, you need to be able to prove that you suffered actual damages, such as physical injuries, emotional distress, medical expenses or lost income.
What is medical malpractice?
While medical negligence is broad, medical malpractice is more specific. Medical negligence covers any failure by a healthcare professional to meet the standard of care expected in their field; this can include issues not related specifically to treatment (inadequate staffing or administrative or clerical errors, for example). Medical malpractice, on the other hand, deals directly with the medical treatment aspect of a given situation – a surgical error, a misdiagnosis, a medication mistake or the failure to properly diagnose an illness or condition. You can think of medical malpractice as sort of a subset within the larger concept of medical negligence.
Additional distinctions between medical negligence and medical malpractice include:
Professional judgment. Proving medical malpractice often involves proving that a healthcare provider didn't perform up to the accepted standard of care in their field, due to a lapse in professional judgment or expertise.
Treatment-related harm. As mentioned above, while medical negligence also involves harm, it can include non-treatment situations where a duty of care has been breached. Medical malpractice, on the other hand, deals only with situations in which patient harm is caused by treatment.
Filing a claim
If you believe you have a case, you're entitled to seek compensation for your damages in both medical negligence and medical malpractice cases. This usually involves filing a lawsuit against the healthcare provider or facility involved. Bear in mind that if you're planning to file a medical malpractice claim, you'll need to provide evidence that the healthcare provider's treatment actions or decisions directly led to your injuries. To do so, you'll likely need to have a medical professional give expert testimony to demonstrate the breach of the standard of care. (And in the state of Maryland, you'll need to obtain a certificate of merit from that medical expert in order to file a suit.)
Whether you're pursuing a medical negligence or a medical malpractice claim, the legal process can be pretty complicated. That's why it's smart to enlist the services of a knowledgeable personal injury attorney; doing so can help ensure the best possible outcome for your case.
If you've been injured by a healthcare professional and you believe you have a right to compensation, contact the Law Offices of Nicholas Parr in Baltimore, MD today to schedule your free consultation. We don't receive a fee unless we win.