Legal Treats: How to Stay Safe and Informed this Halloween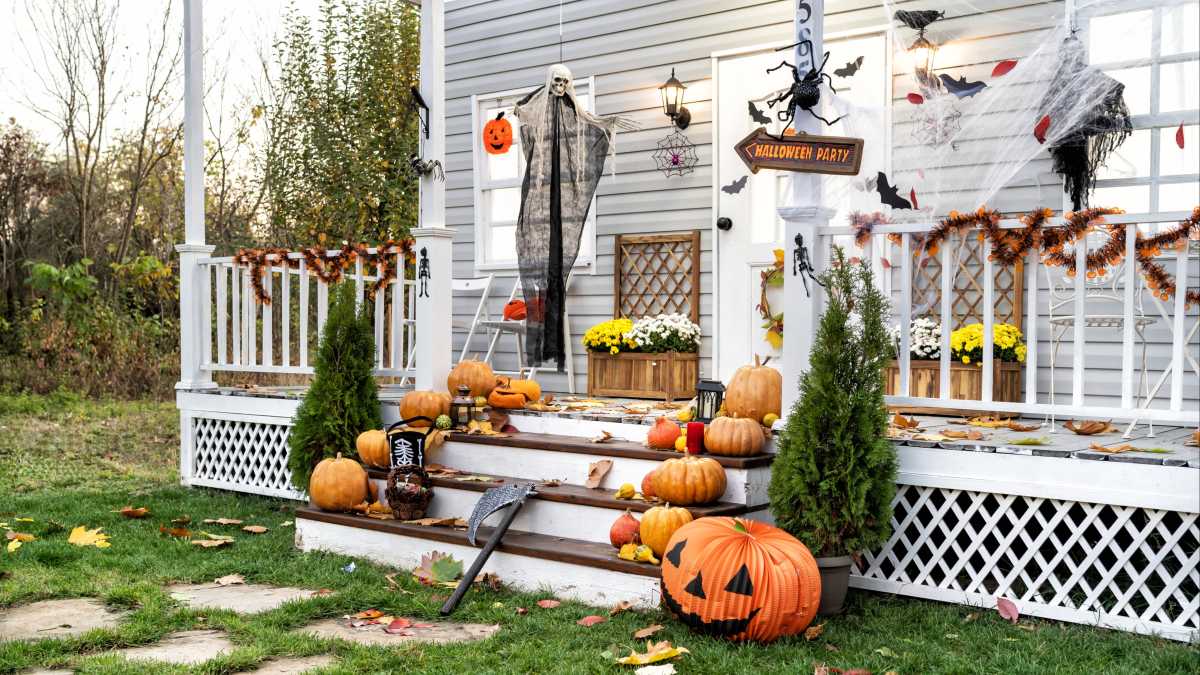 Halloween is a time of fun activities and unique traditions. From dressing up in costumes to trick-or-treating and visiting haunted houses, there's no shortage of ways to celebrate this spooky period. While your focus may be on treats, be sure to keep yourself informed of the potential legal "tricks" that can arise during Halloween. Let's explore some of these Halloween-related legal issues in a little more detail.
Steer Clear of Food Liability
For many of us, Halloween is synonymous with candy and sweet treats – all the more reason why it's important to keep food safety in mind. Even if you're tempted to give out homemade goodies to trick-or-treaters, avoid doing so; many parents hesitate to allow their kids to eat homemade treats, given the potential safety concerns. (Who hasn't heard the legend of wicked neighbors hiding razor blades in their Halloween candy?) To avoid any potential for legal complications, hand out only commercially packaged candy and treats; consider keeping a separate bowl of allergy-friendly candy such as lollipops for kids with allergy sensitivities.
Host Responsibly
If you're hosting a Halloween party, remember that you can be held legally responsible for the safety of your guests. Make sure you do everything you can to prevent potential accidents; keep floors dry and clear of any tripping hazards. If you're planning to play loud music or have noisy activities, be mindful of regulations in your area; many neighborhoods have noise ordinances in place during nighttime hours. Check with your local authorities to find out if you need to obtain a permit for your festivities.
During the party, serve alcohol responsibly (if you're serving it); keep an eye on your guests and encourage them to have a designated driver or to book a ride share. Drunk driving accidents in Maryland and throughout the country tend to increase during Halloween (as well as during other festive occasions), so remind your guests to be careful out on the road.
Trick or Treat Safely
When it comes to trick-or-treating, safety is paramount. Older kids can venture out in groups on their own, but you should always accompany young children (ages eight and under) to collect candy. Stick to well-lit areas, stay out of the street if possible, carry a flashlight and instruct your children not to enter anyone's house or car, even if they're invited. Before they dig into their candy, inspect it to make sure it's sealed and safe to eat.
Don't Forget Your Pet
Pets can easily be spooked by Halloween costumes, decorations and noise. If you own a dog or cat, try to shield them from the action by putting them in a quiet room as far from the activity as possible. Even the most docile pets can get aggressive if they feel threatened, so keep them away from trick-or-treaters to prevent any possible scratching or biting incidents.
With a little advanced planning and a few precautions, you can avoid any legal pitfalls and ensure a fun and safe Halloween for yourself, your family and your friends.
If you have legal questions about Halloween-related safety, contact the Law Offices of Nicholas Parr in Baltimore, MD today to schedule your free consultation. We don't receive a fee unless we win.