The Law Offices
Of Nicholas A.
Parr
Hit By A Car, Call Nick Parr!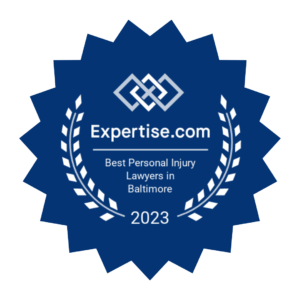 Nicholas Parr Is The Lawyer You Need If You Are Injured In A Car Accident Or Arrested In Maryland. ​
He has spent his legal career fighting for clients against insurance companies and prosecutors.​
Nicholas A. Parr focuses on client relationships. Unlike the other lawyers that you see on TV commercials and billboards, Mr. Parr will personally work on every case. He will be the lawyer you talk to when you call with a question. Too often the Maryland car accident lawyers who you see the most in advertisements are the lawyers you see the least in courtrooms. Mr. Parr prides himself on seeing each case through to the end. It is his mission to ensure that each client receives quality representation from him. Your case will not be overlooked, handed off, or ignored.
Millions Recovered For His Clients​
EXPERIENCE MATTERS
Nicholas Parr Was Recognized By Super Lawyers As A Rising Star For 7 Straight Years And As A Super Lawyer For The Past 3 Years.
How Can I Help You?
Personal Injury
Personal injury law is dedicated to seeking justice and compensation for individuals who have suffered harm or injury due to the negligence or misconduct of others.
Car Accidents
Our experienced team advocates for clients facing injuries and disability related to a car accident. Allow our team to guide you through the process of getting the compensation you deserve.
Birth Injury
Our experienced legal team provides diligent investigation and skilled advocacy to ensure a fair legal process and favorable outcomes for our clients.
Medical Malpractice
We leverage our in-depth knowledge of the medical and insurance industries to help clients effectively navigate getting compensated for negligence and damages.
What Our Clients Say
Great Lawyer! On the first day I called he helped me get physical therapist that same day! He is very hands on with everything and communicated very well with me. If anything were to happen in the future I definitely will be coming back to him. 5 Stars!!! Thanks Nic!
Maya Jenkins


June 12, 2023
The Law Offices Of Nicholas A. Parr is the representation you need to go with. Guaranteed. I got my case handled in a extremely professional and urgent manner, with the highest possible settlement outcome. Thanks Nick!
Joshua Coleman


August 12, 2022
Nick and his team were amazing! The entire process was simple from the very beginning. I received more than I expected from my settlement. I will definitely use him again if the need arises.
rhonda crouse


August 12, 2022
Need Help?
Schedule Your Free
Consultation Now!
Personal Injury
DUI/DWI
Criminal Defense
Birth Injury
Medical Malpractice
Traffic Tickets
DON'T WAIT ANY LONGER
Call today for a free consultation. We don't receive a fee unless we win.