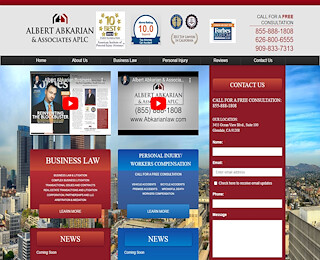 Accidents can be more than just an annoyance. You might be severely hurt as the result of a vehicle crash. With so many rideshare services on the road, it is possible that you may be involved in an accident with an Uber driver, or you might be a passenger in an Uber when it gets into a crash. These types of accidents can be complicated, and you might require the services of an experienced attorney to help with Uber accident claims in North Hills, Ca.
Uber Accident Claims in North Hills, Ca
Uber accident claims in North Hills, Ca are often more complicated than other claims. The company provides insurance to cover the driver when he or she is on duty. During other times, the driver's insurance policy is in place. It is essential to report the accident to the police and Uber immediately after the crash. Don't count on the driver to tell his company about the accident because he may not want to lose his driving privileges. You will need to gather as much evidence about the incident as you can to prove negligence and your injuries. Make sure that you seek medical attention quickly and keep copies of all your medical reports and bills. An Uber accident attorney will guide you through the process and resolve the situation.
How Soon Should I Seek Medical Treatment?
It is best to seek medical treatment immediately following the accident. Uber accident claims in North Hills can be more challenging to resolve when you wait to get medical care. It is necessary for you or your attorney to prove your injuries occurred as a result of the accident. If you wait to get medical attention, the insurance company will likely question whether the injuries were because of the crash. Make sure that you tell the physician that the injury was due to a car accident. Follow the doctor's treatment plan. If you must be out of work during recovery, you may be entitled to money for your lost wages.
Proving Negligence in an Uber Accident
The negligent driver is responsible for paying your medical bills and other damages that he caused. To recover the compensation, you must prove that the other driver was negligent. In other words, the other driver did something wrong to cause the accident. You must also show that the driver's negligence caused injuries and damages. Speak to an experienced Uber accident attorney before you talk to the insurance representative. You don't want to say anything that could be used to deny your claim.
Help With Uber Accident Claims in North Hills
If you have injuries from an Uber accident or any vehicle accident, it is best to seek help from an Uber accident attorney. Your lawyer will gather evidence, review police and medical reports, and obtain the proof that you need to get compensation for your injuries. The first step is to call our experienced legal team for a consultation. Contact Albert Abkarian & Associates APLC to discuss the details of your injuries today.