Top 10 Causes of Truck Accidents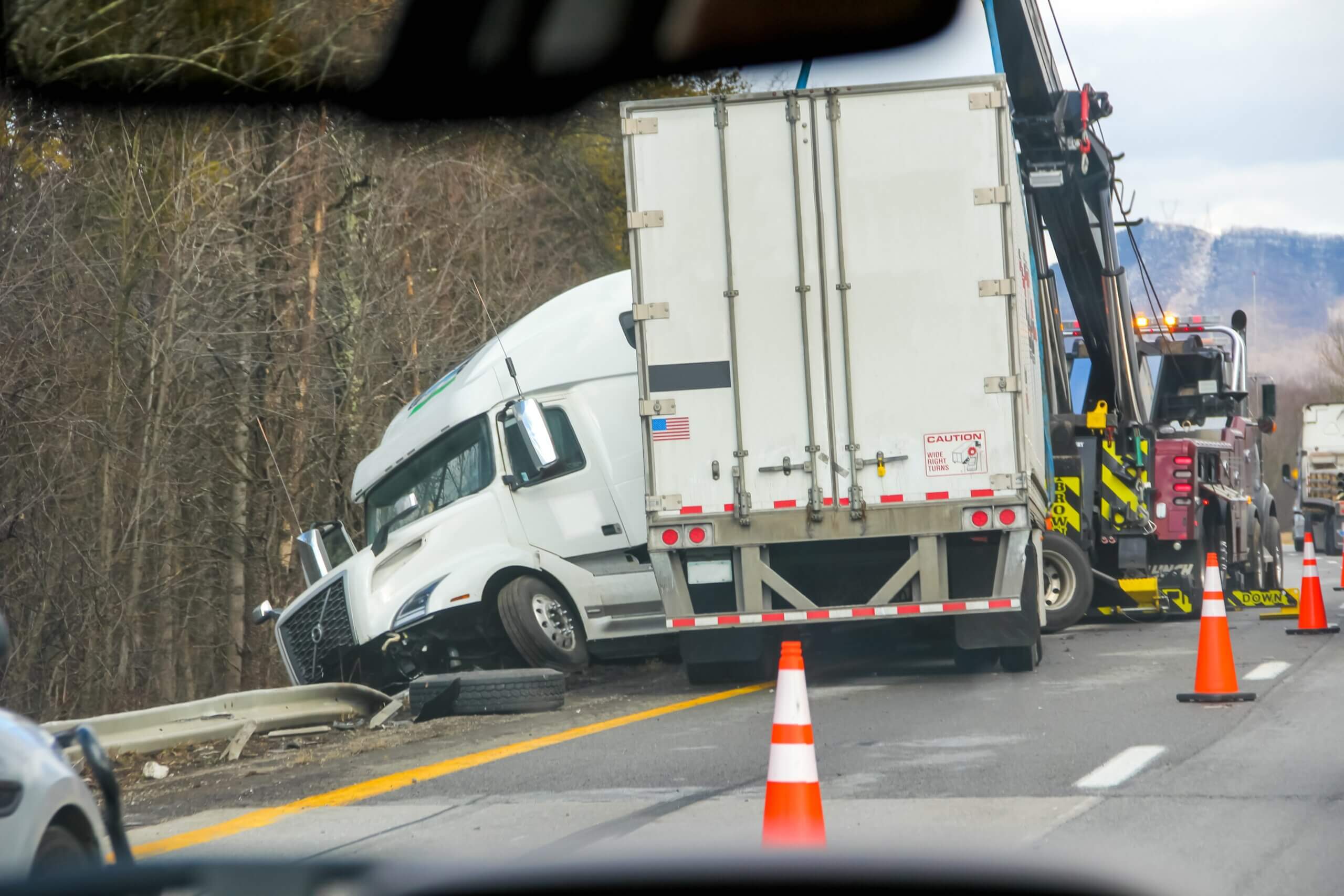 Commercial trucks (18-wheelers, semis or tractor trailers) are a common sight on the road, both here in Maryland and all over the country. You're likely to pass at least a couple of them every day. While a vehicle accident of any kind is a scary situation, truck accidents are especially frightening, given their substantial size and weight; they can cause a lot more damage than cars if they're involved in a wreck.
Read on to learn the most common causes of truck accidents.
Fatigue. Driver fatigue is arguably one of the most common reasons for truck driving accidents. Long hours are part of the job description for truck drivers, who are often required to pull long shifts behind the wheel. Fatigue can impair a driver's ability to make smart decisions or to react to hazards quickly.

Distracted driving. If you're not paying full attention to the road, you run the risk of getting in an accident. This is true for truck drivers as well as car drivers. Talking on the phone, texting or eating while driving are all forms of distracted driving.

Driving under the influence. No matter what size your vehicle is, it's never okay to drive under the influence of alcohol or drugs. When truck drivers drive under the influence, it's especially dangerous, because the machinery they're operating can cause even more damage, given its size and weight.

Speeding. Truckers might feel the need to drive fast if they're on a tight deadline and need to get their cargo somewhere by a certain time. Unfortunately, speeding can lead to a loss of control and a higher likelihood of accidents.

Aggressive driving. This can take many forms, including tailgating, swerving into different lanes without signaling, honking excessively and cutting off other drivers. Given that trucks are so much bigger than regular cars, this kind of behavior can lead to even more drastic consequences.

Inexperience. Driving a large truck is not an easy task; it takes skill, training and experience. If a truck driver is new to the job or has been put to work without adequate training, they might make a wrong decision behind the wheel, which could lead to an accident.

Mechanical issues. All vehicles experience some trouble from time to time, and trucks are no exception. From brake problems and bald tires to engine failure, mechanical malfunctions can lead to truly perilous situations out on the road.

Cargo issues. Truck drivers are typically tasked with transporting cargo from one location to another. If that cargo is not secured properly in the trailer by the truck company or the supplier, or if there is too much of it, it could affect the way the truck drives (or even fall out of the truck).

Bad weather conditions. Rain, sleet, snow, fog: bad weather makes driving difficult, and truck drivers don't usually have the luxury of time to wait out a storm. Reduced visibility or high winds can cause serious accidents.

Bad road conditions. If the road is slick with ice or filled with potholes, trucks might have a hard time navigating them. The same is true for roads with poor lighting or signage.



If you've been involved in an accident with a truck and you believe you are entitled to compensation, contact the Law Offices of Nicholas Parr in Baltimore, MD today to schedule your free consultation. We don't receive a fee unless we win.