Car Crash Lawyer in Maryland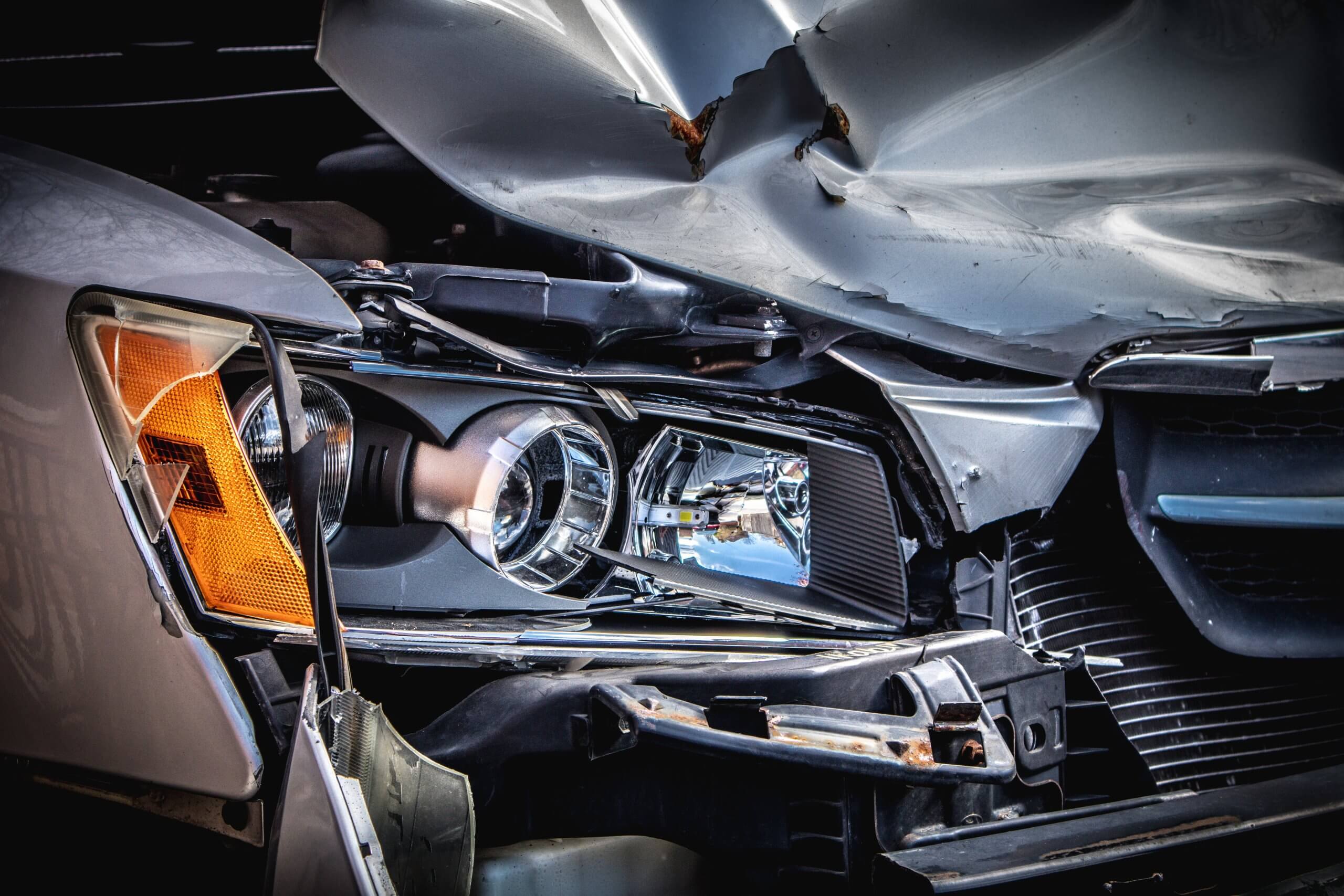 With Covid restrictions loosening up and more people getting back to their everyday routines, it's no surprise that there are more cars on the road than in previous years. And more cars means more accidents. According to a Maryland Department of Transportation website, there were 79 reported motor vehicle crash fatalities in Maryland as of 3/1/2022. Even in non-fatal car accidents, injuries and long-term consequences can lead to years of disability challenges and serious financial hardship.
To minimize the effects a traffic accident can have on your life, there are several steps you can take:
Things to do immediately after a car accident
A car crash leaves everyone involved shocked, disoriented, and unsure of what to do first. There are half a dozen steps to take to ensure the best possible outcome:
Make sure everyone is safe and off to the side of the road to ensure further accidents from approaching cars
Document the scene immediately by taking photos or videos with your phone or making notes of everything you can remember
Collect information from any other driver(s) involved and get contact information from potential witnesses before they leave the scene
Notify your insurance company
Save all medical and car repair invoices
Chronicle any injuries in a journal
Types of accidents for which the other driver may be liable
If you are the victim in a car accident, there is a wide range of activities the other driver could have been participating in that could lead to their being found negligent. Rather than investigate the other driver's conduct yourself, it's best to retain an attorney who can research whether he/she was:
Exceeding the speed limit
Driving while drowsy*
Texting, talking on phone without a hands-free device or otherwise driving while distracted
Driving under the influence
Driving aggressively
Disobeying traffic laws
Knowingly driving an unsafe/unregistered vehicle
*While Maryland doesn't have a specific law regulating how long you can drive without taking a break, the state considers a driver who falls asleep behind the wheel to be impaired even if drugs and alcohol aren't involved.
What are your rights if you've been injured in a car crash in Maryland?
When a car accident leads to fatalities or serious injury, the state will most likely prosecute the driver at fault. But any sort of criminal prosecution will not assist you in recovering expenses incurred for medical bills, car repairs, lost wages, etc. Talk to an experienced auto accident lawyer to determine the best course of action as you'll most likely have to deal with the other driver's, and possibly your own, insurance company to receive the compensation you deserve. In the event several parties are involved,
e.g., both insurance companies, either driver's employer, automakers, etc., things can get very complicated very quickly. Make sure to choose an attorney with extensive experience dealing with such complex issues.
Most importantly, do not accept any offer in the event an insurance adjuster contacts you and offers a quick settlement before you consult an attorney. This will always be far less than what the company, not to mention a jury, believes you are entitled to. In 2016, Ryan Burke suffered serious back injuries as a result of a traffic accident in Orlando. After his lawyers recommended that he reject a pre-trial settlement of $400,000 from the insurance company, he eventually agreed to a final settlement of more than $6.6 million.
Can I sue my own insurance company following a car accident?
Believe it or not, this may be your best course of action. In the event the at-fault driver does not have adequate insurance coverage to pay for your damages, or any insurance at all, your injuries and damages may be covered if your policy contains Uninsured and Underinsured Motorist (UM/UIM) coverage. This can also apply if you are involved in a hit-and-run accident and the other driver can't be found. Keep in mind that Uninsured and Underinsured Motorist coverage is elective on most policies. Make sure your policy contains it and that you've purchased coverage at an adequate level. In most cases, uninsured motorist benefits cannot exceed the amount of the primary coverage. For example, if you have $100,000 in coverage, you can only have up to $100,000 in uninsured motorist benefits.
Also remember that most insurance companies, even your own, are known for making low-ball offers, denying legitimate claims, and doing just about any and everything else possible to thwart an attempt to receive maximum compensation. An experienced auto accident attorney will document your losses, help navigate the insurance company's network of red tape and aggressively advocate for the maximum payout that you deserve.
Things to know about a car crash in Maryland
If you want to receive a successful settlement after a car crash, keep these things in mind:
The statute of limitations for car crash lawsuits is three years. If an out-of-court settlement isn't reached, you must file a lawsuit within three years of the accident date.
There are several types of car accident lawsuits. These include claims for negligence, negligent entrustment (an owner letting someone else drive his/her car), respondeat superior (e.g., suing a trucking company for an accident caused by one of its drivers), breach of contract, wrongful death and survival action. An experienced attorney will tell you which of these best apply to your case.
Insurance companies can fight you with an array of defenses. Be sure your attorney educates you on common defense tactics like contributory negligence, assumption of the risk and sudden medical emergency.
There are solutions if no insurance is available at all. An accident victim with no access to insurance can make a claim against the Maryland Automobile Insurance Fund (MAIF or Maryland Auto) through its unsatisfied claim and judgment (UCJ) division.
Compensation is available for several types of damages. This includes economic damages such as expenses, non-economic damages like pain and suffering, inconvenience, etc., punitive damages (if malice is found), collateral source (recovering additional damages from an at-fault driver even if your insurance company has already compensated you).
If you have been injured in an auto accident in Maryland, whether you were a passenger or pedestrian, an experienced lawyer can help you determine which course of action is best for you. Contact the Law Offices of Nicholas Parr in Baltimore, MD today to schedule your free consultation. We don't receive a fee unless we win.